GRAY! i love you so and i always will.
while i normally just say whatever comes out of my mouth and hope people aren't offended, i've come to realize that's probably not the best course of action. having a filter on my mouth might be a good thing. today someone expressed distaste to me about one of my opinions and i thought, "wow, that was rude!" and then i thought, "i do that all the time. I'M RUDE!(but usually right. hahahahaha!)". so, i shall do better. i will try to only say rude things in my head. or on this blog. and i will try and use some tact when my opinion is required.
the point of concern was on my color choice for my new baby room.
my baby room inspiration: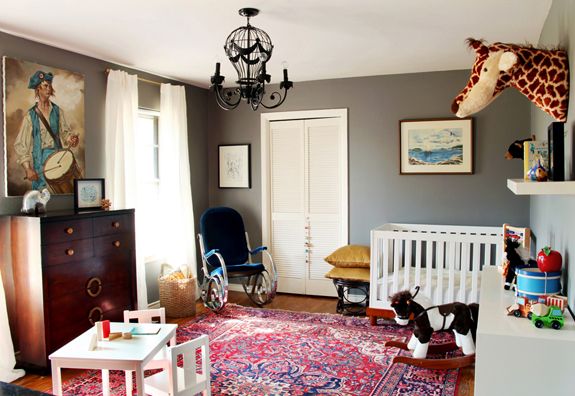 i love this. i love that you could take out the crib and the toys and it would look great with a couch or a table. but apparently not everyone thinks gray is an appropriate baby room color. but i do. so there.
completely unrelated thought:
i've had to give up running in recent weeks. my pelvis and pregnancy just aren't friends right now. it's been like losing a trusted friend whom i love and loathe at the same time. unfortunately, my back pain has just been too much for me. sometimes i can run around fine and then other times i lose my legs from underneath me and i end up on the floor. i've had to resort to new measures. thus far i tolerate the arc trainer. it's almost like running but with almost no impact. and i can work up a better sweat than on an elliptical.
my glutes currently look exactly like this. exactly like this.
and perhaps if i spend enough time at it i can enter an arc trainer marathon. sort of like a treadmill marathon, but less hard but probably equally boring.
tosh.0 hermosa beach treadmill marathon